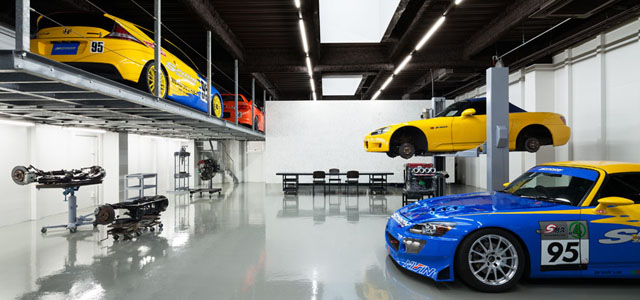 What's TYPEONE
For visitors from abroad
You can enjoy self-guided tour in TYPEONE, open to the general public during the opening hours.
Everyone is allowed to visit and see 1st and 2nd floor, excepting restricted area.
If you have any question, please ask us!
Pictures allowed, still photography for personal use is permitted.
NOTE: No flash, tripods, or camera extension poles allowed.
We are not selling parts in TYPEONE. Plaese ask the authorized dealer in your country.
Access
[From Airport to Ogikubo Station]
For visiting TYPEONE, the closest railway station is
JR Ogikubo Station(Chuo Line, Sobu Line, Tozai Line, or Tokyo Metro Ogikubo Station)
. It will take 1.5-2.0 hours from Narita International Airport, 1.0-1.5 hours from Haneda International Airport.
Please reffer the map below for coming JR Ogikubo Station.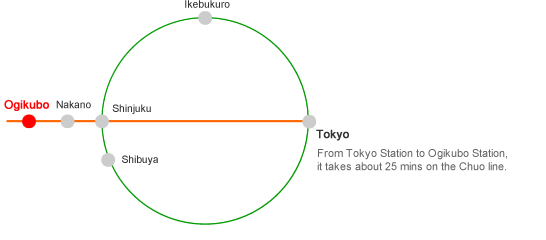 [From Ogikubo Station to TYPEONE]
For visiting TYPEONE, it's better to take a taxi at
the south side
of JR Ogikubo station or Tokyo Metro Ogikubo station.(If you walk to TYPEONE, it will take 15-20 minutes.)
We provide a guidance sheet for taxi drivers and a map for visitors walking.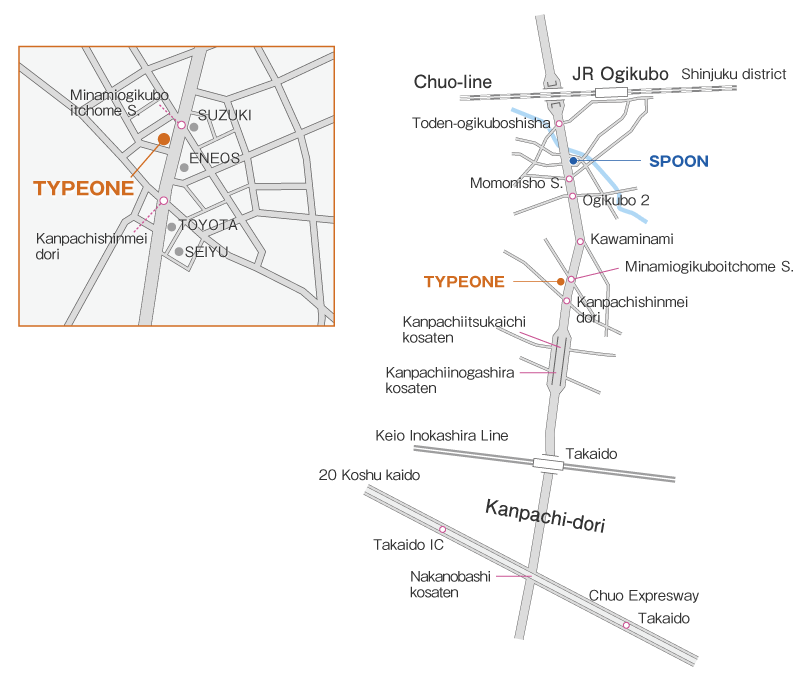 GoogleMap